A Professional Fire Protection Engineering Consultant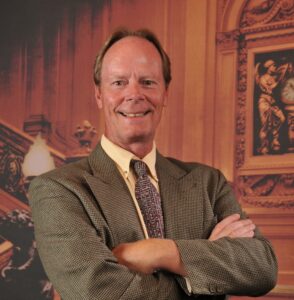 EDUCATION:
B.S., Fire Protection Engineering, University of Maryland, College Park, MD, 1983
A.S., Architectural/Civil Engineering Technology, Roger Williams University, Bristol, RI, 1978
PROFESSIONAL EXPERIENCE:
Principal, TC Fire Protection Engineering, PC 2009 to Present
Self-employed as a Fire Protection Engineer providing services to clients including preparation of Fire Safety Plans, Fire Protection Plans, Emergency Action Plans, design of fire protections systems, code consulting on the new and older Building and Fire codes, negotiating code applications and equivalencies with authorities having jurisdiction and commissioning and testing/approval of new and existing fire protection systems for multiple occupancies. Review of post-fire data, based on site and evidence investigation, for litigation support. Marketing and sales of all services to clients. As a sole proprietor of my professional business services, my rates are very competitive.
Director New York Office, Hughes Associates, Inc., 2000 to 2009
As Director of HAI's New York office, my primary responsibilities included providing fire protection engineering consulting, design and applications for fire protection, prevention, detection and suppression projects on a multitude of occupancies including many high-rise buildings. I have prepared detailed code analysis reports on fire protection/life safety requirements for building designs and construction/renovation projects with special expertise in obtaining equivalencies for fire protection/construction elements and systems. I conducted project/design code compliance comparison between present and older New York City and New York State Building and Fire codes for a variety of projects for Architectural firms. Preparing fire alarm system designs and performing commissioning and construction coordination for al types of fire protection systems is a true expertise of mine that results in projects that are not only code compliant but are installed on time and budget. My fire alarm designs/systems are quickly and readily tested and approved by the authorities having jurisdiction earning me a reputation with Building/Fire officials as a respected fire alarm/protection engineer in the industry. I have reviewed post-fire data, based on site and evidence investigation, for litigation support. As Director, I was responsible for marketing and sales of all services to clients. My average annual gross sales exceeded seven hundred thousand dollars and included a multitude of fire protection/life safety services for a variety of clients.
Associate Consulting Engineer, Rolf Jensen & Associates, 1992-2000
Primary responsibilities included the analysis, review, design and specification preparation of fire protection systems and their application in accordance with governing codes and standards of practice. Designed applications for interface and networking with building automation and security systems. Prepared Master Plans, conducted code consultation, project management, and fire protection engineering practices.
Responsible for developing a client base and marketing/sales of fire protection services. My annual average gross sales exceeded four hundred thousand dollars.
Fire Protection Engineer, Lehr Associates, Consulting Engineers, 1988-1992
Provided fire alarm system design, project management, plans review, submission compliance with design documentation, proposal and bid qualification. Performed system testing, construction support services and commissioning through to final Fire and Building Department approval/sign-off. Consulted clients on necessary measures needed to comply with and obtain approval of Fire Department Letter of Defect and Violation Orders. Prepared code equivalency and variance requests to Fire and Building Departments for approval. Responsible for supervising and mentoring engineering staff on multiple projects and engineering tasks. Performed marketing efforts and develop a client base hat included architects, building developers and managers and private sector firms and entities.
Senior Sales Engineer, Firecom, Inc., Fire Alarm System Manufacturing, 1987-1988
As a Senior Sales Engineer I developed a major client base for the company through marketing and sales services of fire alarm and security systems for this major manufacturer of their own fire alarm system. Worked in fabrication shop and was partially responsible for research and development of fire alarm products. Coordinated scheduling of delivery of materials to the job site. Performed project management and systems commissioning services through to final approval of the project/installation.
Systems Sales Engineer, Tech Works Corp., Fire Alarm Sales & Service, 1984-1987
Designed and sold fire alarm, card access, CCTV, and specialty security systems. Prepared system submittals and made appropriate changes to the drawings being reviewed by all bodies having jurisdiction on assigned projects. Provided construction support services through to project completion and sign-off by the Fire and Buildings Department.
Engineering Technician, Firecraft, Inc., Fire Alarm Sales & Service, 1983-1984
Provided design of fire protection and alarm systems for all types of structures, such as high-rise office and apartment buildings, hospitals, schools and other places of assembly. Performed sales, service, customer relations and ordering of materials functions for fire protection devices and equipment. Prepared system riser drawings, panel wiring diagrams, system control panel module connections and follow-up to ensure proper circuitry configuration.
PROFESSIONAL STANDING:
P.E.* Licensed Professional Engineer in the State of New York
* Passed the Fire Protection Professional Engineering (P.E.) exam
SET NICET Level IV Certified, Fire Alarm Systems Technology, Senior Engineering Technician (SET), Certification #078632
OSHA 10 Certified, Site Safety Management
Professional Committee Member, Authoring of the new New York City Code, Fire Protections Systems Committee
Technical Advisory Committee Member, five committees, New York City Fire Department, authoring of New York City Fire Code 2004-08, 2010-Present
Committee member, New York City Building Code, Technical Advisory Committee for Fire Alarm Systems Applications and Installations, 2010 - Present
Committee Member, New York City Building Department Fire Alarm Steering Committee, revise the fire alarm code 1992-1998
Instructor (1990-1999): New York University (NYU), School of Continuing Education
-Course: Fire Alarm and Security Systems Design, Technology and Code Application
-Program: NYU Fire Protection certificate program
Instructor (Spring 2009), 9-week course, 2-hrs per class, one class per week: To IEEE & IAS society members and other engineering professionals (70+ students) on 'Fire Alarm Systems' Components, Concepts and Design/Code Applications. This course was IACET approved for Continuing Education Units. In addition to teaching fire alarm systems technology/applications, the course also included a detailed review of the fire alarm and code compliance/design requirements of the new (ICC based) 2008 New York City Building and Fire Codes.
Member, Society of Fire Protection Engineers
- President of NY Metro Chapter 2006-07
(Our Chapter received a 'Silver Excellence' award during my Presidency)
- Treasurer of NY Metro Chapter 2005-06
- Secretary of NY Metro Chapter 2004-05
Member, National Fire Protection Association
Member of the NY Chapter of the Automatic Fire Alarm Association, AFAA, (1988-1998)
Member of the Fire Safety Directors Association of New York (FSDA)
Member of the NYC Fire Department Industry Advisory Board: 1989 – 1992, and Present